My Approach
Not only is helping my clients achieve their dreams of buying or selling real estate my passion, I find joy in going the extra mile!  I believe that the real estate business is about forming relationships and keeping those relationships well after the sale. Whether it be meeting movers or contractors, paint walls, or just moving some boxes, I love helping my clients after the sale. If I can help, I will!
Who is Linda?
Originally from California, I moved to the Tampa Bay Area in 1990 after my father retired from the Air Force. My husband and I have two children, and a very spoiled puppy named Griffondore.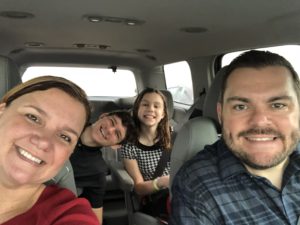 I live in beautiful Seminole, Florida. In my previous career, I worked as a bookkeeper / office manager for a well-known salon equipment / furniture company in Clearwater, Florida. I had always dreamed of working for myself and Real Estate allowed me to do just that. Finally, in 2016, I was able to devote myself full-time to serving my clients' Real Estate needs. I believe that real estate is our biggest financial asset. If you own a home, you ARE an investor, whether you know it or not.  I would love to help you achieve your dreams of home ownership in beautiful St. Petersburg! Call me today so I can help you!
Meet the Team
Working in real estate, you never work alone. I have been blessed to work with an amazing "team". Included in that team are Ruth Schoenherr with Innovative Mortgage, Rick Bull with BBMC Mortgage, Amber and her team at Laake Financial (Insurance), Mike Fiola with Q-Spect Home Inspections, and Steve Clarke at Pinellas Termite & Pest Control. Together, we work as a "dream team" and it is my pleasure to put these folks to work for my clients.
Finding something interesting ?
Next Steps...
Start a search! It's free and is the latest info available.